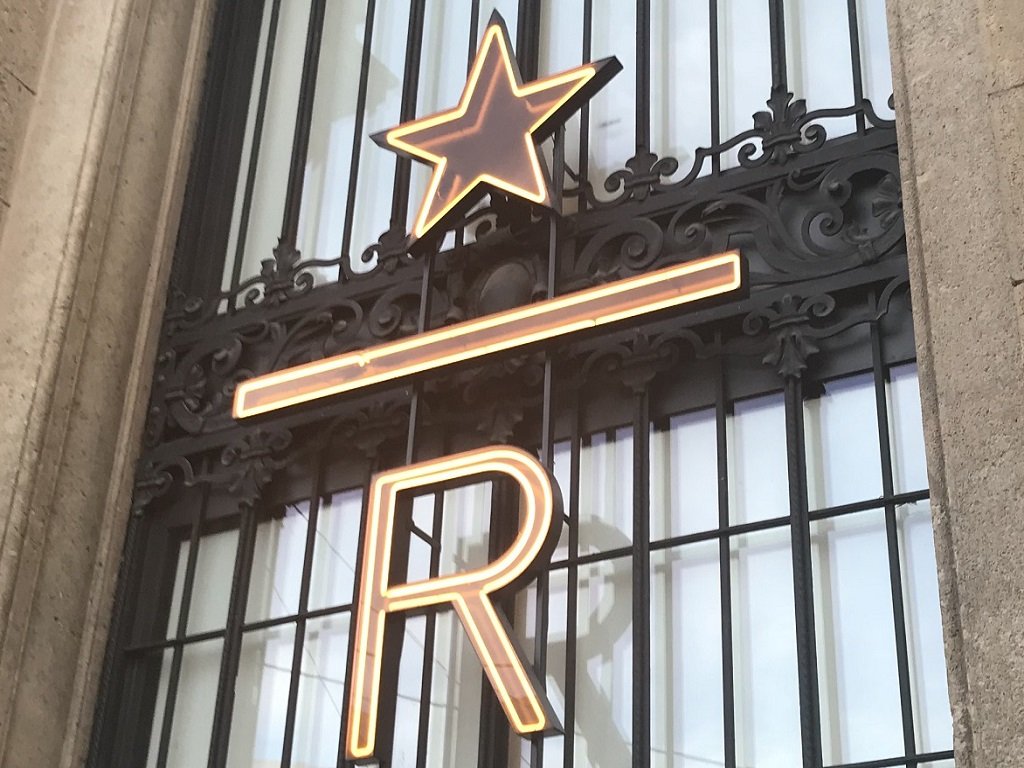 Logo
Milan Starbucks Reserve Rostery
Milan Starbucks Reserve Rostery
Opened in September 2018 in Piazza Cordusio, Milan, this Starbucks Reserve Roastery pays tribute to the passion, science and craft of coffee found within these city streets.
Created to bring customers closer to coffee than ever before, each aspect of the Roastery was chosen with intention, handcrafted to reflect the journey of coffee - from the moment the farmer picks the cherry to the moment we share it. The Roastery's open spaces allows customers to explore their environment, creating moments of discovery that encourage curiosity. A modern interpretation, the Starbucks Reserve Roastery honors the integrity of the journey - beautifully sustainably and with care.
The Roastery offers unobstructed views into the process of coffee roasting and brewing with the opportunity to learn directly from Master Roasters. Milan Starbucks Reserve Roastery isn't only coffee in all its facets, it is also bakery, bakery products and bakery oven. And not just any bakery: Princi. He became known for breads, pastries, pizza and desserts—all made with extraordinary ingredients and an obsessive attention to detail. He met and befriended Howard Schultz, a kindred spirit in craftsmanship who understood the life-changing magic of Milan. Princi. It's an invitation. To eat, drink and live Italian. To savor a meal with all five senses. To linger over aperitivo with friends. To immerse yourself fully in the Spirito di Milano, surrounded by good food and design.
See also the web site